Cat Project: Moses
Notes: Painterly style portrait with 3 background options. This handsome kitty boy had a lovely photograph to start with. The glow eye was easy to fix and the rest of the photograph was full of terrific detail. I love this fellow's little pink nose.
Mouse over detail image below to see original snapshot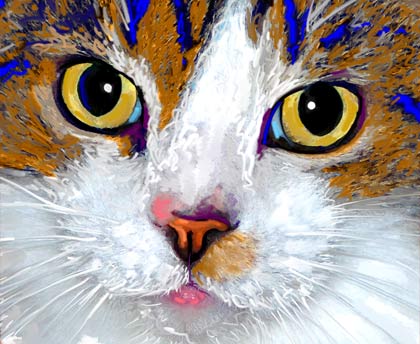 This work of art has been completed. We can immortalize your kitty, too! Visit our pricing guide for more information.