Tabby Cat Project: Tiger
Painterly style portrait

Notes: The stare on this cat is so amazing, it dominates the entire piece. I am really pleased with this painterly cat project.
Mouse over image below to see enhancements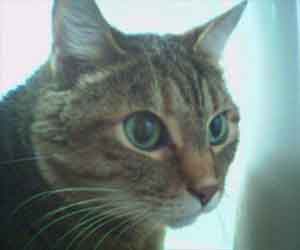 This work of art has been completed. We can immortalize your kitty, too! Visit our pricing guide for more information.