Black Cat Project: Jean Clawed
Notes: Original painterly style portrait with 3 design choices. This cat was too much fun. I feel like Jean Clawed is daring me to try and take the string.
Proof #1
Horizontal format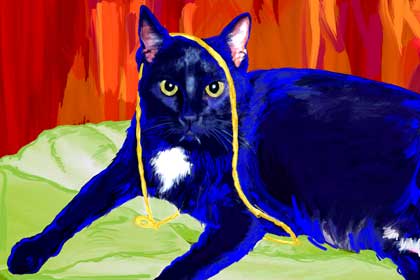 Proof #2
Vertical format, cool colors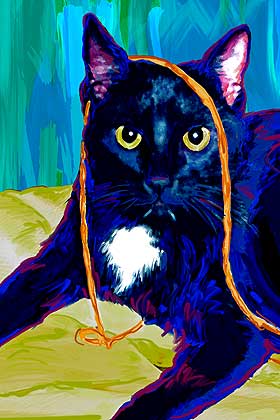 Original Photo:


This work of art has been completed. We can immortalize your kitty, too! Visit our pricing guide for more information.