Custom Cat Portrait Project: Sweetie
Notes: This painterly cat portrait project has been created to work well with Tilly. This is a multi pet portrait project and we are thrilled to be working on a great variety of pets and cats within the same household.
Mouse over detail image below to see original photo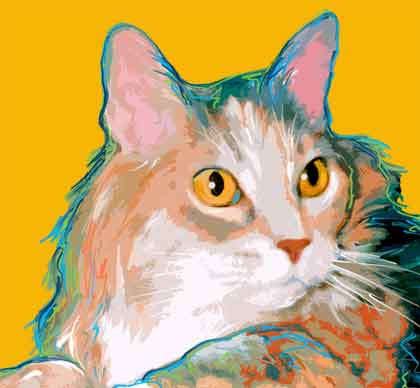 This custom work of art has been completed. We can immortalize your kitty cat, too! Visit our pricing guide for more information on our custom portraits for cat lovers.
Custom Cat Portraits make terrific holiday gifts!