Pug Project: Jake
Notes: This tough one eyed boy named Jake really stole our hearts. I have 3 samples below for review. The original snapshot on this piece was flawless, my thanks goes out to Traci for making my work easy.
Proof #1
Our favorite, blue highlights on bold painterly ground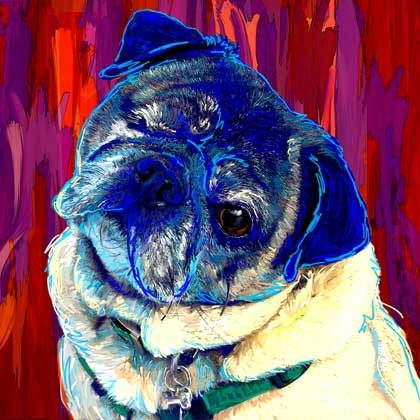 Proof #2
Nouveau Vintage background with violet pug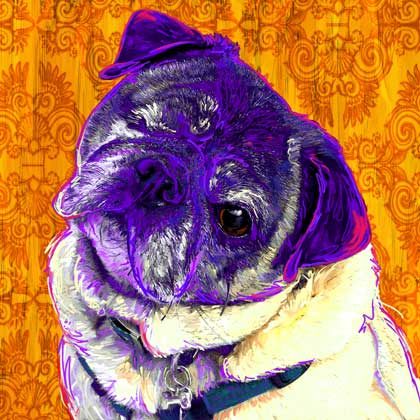 Proof #3
Our most conservative choice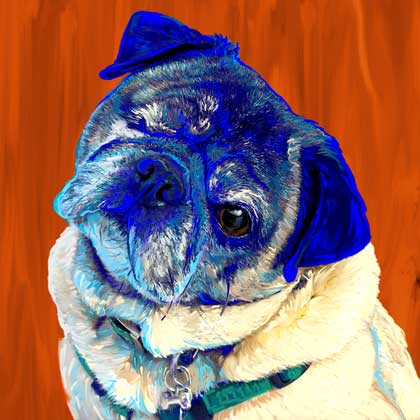 This work of art has been completed. We can immortalize your Pug, too! See our pricing page for more information.